#BlackLivesMatter. In an era of timelines and feeds, this statement and its various representations can easily be misunderstood. I wanted to help anyone who is interested in understanding what this statement means and the context that holds it. With full humble disclosure, I must say that I am still learning and understanding. Still, I thought it worthwhile to put together a few resources that may help anyone wanting to open themselves to perspectives they may not have to consider on a daily basis.
Please Note: You may have to put some preconceived notions (prejudice?) aside in order to truly listen. Similar to when two people are in discussion, the listener's ability to listen well is impeded by them only thinking about what they will say in rebuttal.
This is not intended to be a thoroughly comprehensive or exhaustive list of resources. It is difficult to estimate how long it would take to process through the items below, but it seems that if a person dedicated the next week, or month, or season in their life to broadening their perspective, they certainly would not be wasting their time. Sometimes listening and being able to hold the pain of the other is an initial step that simply cannot be skipped over.
I am observing that some people are in a stage of slumber, where the only way they might consider these things is if the unrest forces them to, or Facebook and Twitter alert them. Once jolted on a Wednesday evening, or for a week, these people may ask, "Now what? What is even going on? How do I process this? Who is a safe person to ask? I don't want to say the wrong thing." Given my background, I extremely empathize with this position because I was in this state up until recent years.
Other people may consider themselves #woke, and are able to sympathize, or even empathize. The pain and outrage this past week does not utterly surprise them. To some degree, it hurts them too. The dismissive comments frustrate them too. They message their closer brothers and sisters in private or call them to let them know their thoughts and prayers…that they are aware. That is a start, but if you are in this position, you need to speak out.
You need to talk to your communities, and I will even say especially your white brothers and sisters. There comes a point where empathy alone falls tragically short. Would you stick your neck out as well? Would you stand as an ally? The resources below may all already be things you've internalized. Perhaps it is time to move beyond just listening. This is a people-pleaser's nightmare, I know, but I pray you consider it.
I am learning how to do this and mess up often. To find my mistakes, you may have to look no further than somewhere in this post. I know I am listening and talking about race imperfectly, but it is better than not trying. Still, by God's grace and through other gracious brothers and sisters, I am growing. Take heart.
Again, it is on purpose that I have placed just a few items here in hopes that it may be a launching pad for some. I invite you to be awakened to the challenges and injustices that your brothers and sisters face today, and to not stop there. I pray that fruitful and loving conversations emerge and systematic racism against African Americans would be more broadly exposed, uprooted, and eliminated.
—-

This is a 10-minute smattering of wokeness. The crash-course-esqe style may be helpful for immediate help.
The video mentions two books currently available for free during a trial-run of Audible. These are considered must-reads, so I encourage you to read/listen to them in some way, shape, or form.
     
It may be helpful to read this pastor's response to Coates' book and other writings. Thabiti Anyabwile infuses more hope into these situations in his article A Call for Hope in the Age of Mass Incarceration.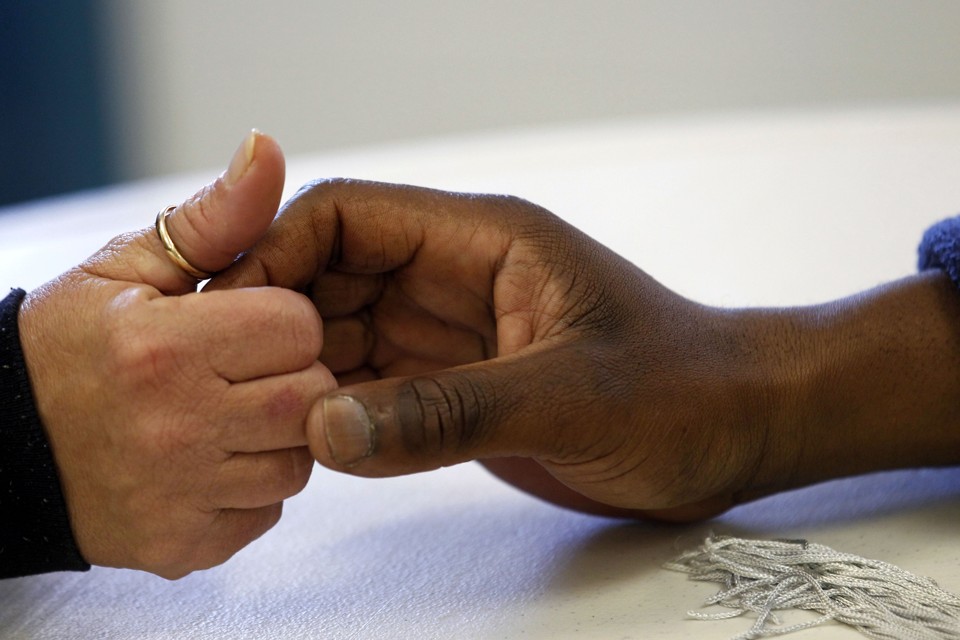 —
As you are reading the two books above in coming days, you could begin listening to some of these programs.
Episode 34: Black and White: Racism in America (1 hr, 38 min)
Is Black Lives Matter the New Civil Rights Movement? (47 minutes) 
Pass the Mic is the official podcast of the Reformed African American Network, which addresses the core concerns of African Americans biblically. As a former staff member, I know the hosts personally and I cannot emphasize enough their love for the gospel. Their grace and love to me has changed my life. Here is a list of episodes and also two recent episodes I will highlight below. This is a conversation that you want to continue listening to, pray for their work, and even support financially.
Tamir Rice Settlement (50 min)
How to Be a White Ally (41 min)
NPR: Code Switch Podcast – Ever find yourself in a conversation about race and identity where you just get stuck? This episode is a response to the week of July 4, 2016, The podcast is definitely one you want to follow each week. (26 min)
—
Some might say the events that transpired in Ferguson during the summer of 2014 turned the Black Lives Matter "moment" into a movement. I have collected the blog posts of Thabiti Anyabwile, a minister who wrote regularly as events transpired. This will help give more context to the week of July 4, 2016. Download them here (ThabitiOnFerguson) print, study, and mark them up. Hopefully, you can bring questions into a real conversation.
—
Just a start. Please get in touch if you have comments, concerns, questions, etc. I would love to hear from you.
Alicia Joy
@alicia2joy  |   reimagesblog@gmail.com